WELCOME TO THE US INITIATIVE FOR ELDER PLANNING STUDIES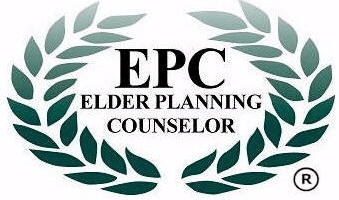 Our mission is to enrich the knowledge and understanding of professionals including Insurance and Financial Advisors, Financial Planners, CPA's, Real Estate Agents, Attorneys and Accountants, Insurance Agents/Associates, Care givers, Medical personnel and generally people who work in the 50+ age group through education on topics focusing upon the evolving and specialized needs of Americans as they age.
Please review before Sign Up: Overview of USIEPS Website and Training Portal.
The US Initiative for Elder Planning Studies (USIEPS), believes that working with the maturing client involves a "total needs approach". These needs evolve from an individual's early wage-earning years, continuing to change as they move through the aging process. Our Elder Planning Counselor (EPC) curriculum is a comprehensive education program designed to recognize these needs and provide you with the essential knowledge and tools necessary to effectively develop a proper rapport and design practical solutions.

USIEPS offers you:
The most comprehensive, up-to-date educational content available in the marketplace today.
Access to quality education from a company that is respected in the Financial Services Professional Development field.
Educational instruction and content from many internationally recognized, qualified educators who are highly regarded in their fields.
The Four Simple but Significant Reasons for the EPC Designation/Program
1. Designation programs need to be recognized by an accredited educational body whose reputation for academic excellence is unparalleled.
The EPC Designation is available through:
2. Designation programs need to be about the client or customer, not the Professional.
You need a program that's about new information, not new students. The EPC is a gateway to more education and not a destination of itself. An EPC is a ticket to learn more from Advanced EPC programs and regularly updated text materials available to every graduate.
3. EPC is about the Elder. Other programs are about the designee. It's that simple…
Sum up the relative nature of competing programs by the way they address their target audience.
EPC's call them "Elders" and others call them "Seniors". "Elders" are those "deeply respected
because age". "Seniors" are simply people with money "whose date of birth makes them old enough to
be a part of the club."

4. The program includes:
Over 1100 pages of educational information focusing on education - not just passing an exam.
Online e-Learning and LIVE EPC classes for exam preparation after pre-class study not the whole
program itself.
Educational material to help professionals of every calling provide better advice to the aging
population.
Connections to a pipeline of continuing education programs to make you a better professional, helping seniors - not a better salesperson.